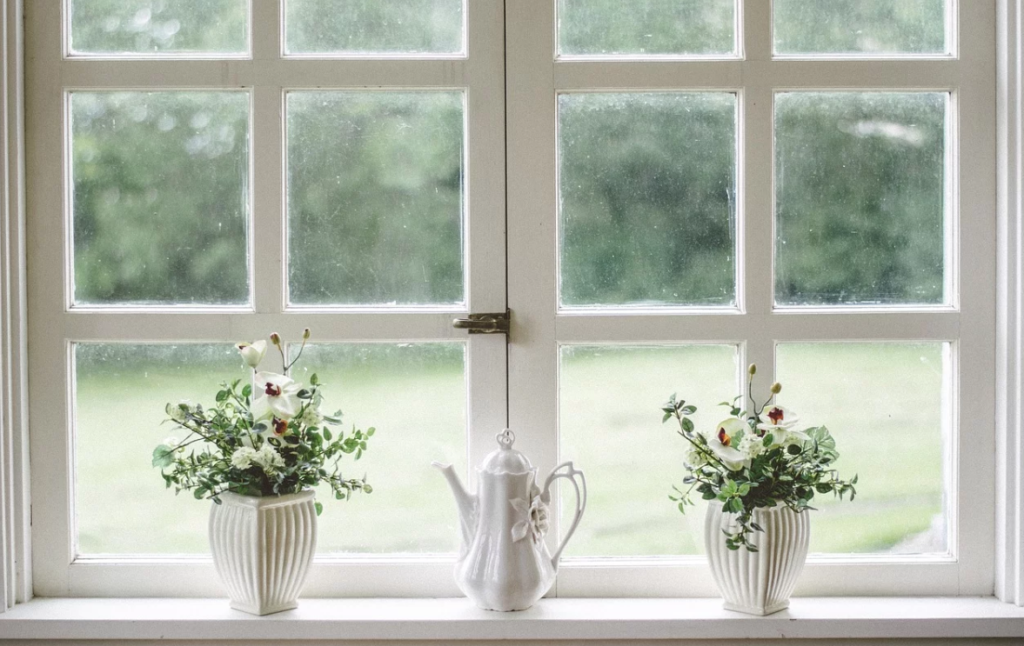 "Every living being wants to experience the light of love. The problem is that our windows are dirty. The windows of our hearts and minds are streaked with past pains and hurts, past memories and disappointments. The windows are so clouded by fear, self-doubt and inaccurate information that the light of love cannot shine through. In the meantime, we keep looking through the foggy window, trying to convince ourselves that what we see is the real thing. It's not, and we know it, but we can't seem to figure out what to do until the real thing comes along. What we must do is clean. We must clean the windows, floors, walls, closets and corners of our mind. We must mop and sweep away the stuff that trips us up, keeps us confused and makes us miserable."

  Iyanla Vanzant from her book In the Meantime: Finding Yourself and the Love You Want
When I divorced in 1998, I felt that way. I was ready to understand more about real love, so when the book, In the Meantime came out around that time, I was all over it. I wanted to clean out the windows of my heart and my mind. What I discovered was that learning about real love was not hard or difficult to do, but it took some time, intentional thought, and offering both myself and others forgiveness. 
Defining "love"
Growing up, my mother shared with me the teachings of Dr. Leo Buscalia, a counseling and education professor at the University of Southern California in the late 60s through 80s. He had a student in his class commit suicide, and he was despondent over her death and the lack of connection she must have felt to have killed herself. That tragedy led him to create a class at USC called LOVE 1A, and in that class, he taught about love and connection and learning and living. He became famous around the world for the class, his books about love, and what he taught and learned with his students. 
The first thing he teaches is that love is learned. Human beings  have to be taught how to love, both to know what it is and how to show it. Who teaches us about love? Our parents, teachers, family members and other adults in our lives. As we are growing up, we learn about love from our friends and from our relationships as we enter into teenage years and adulthood. If we attended church or synagogue or had a religious background, then God is often presented as the author of love. We learn about love through our interactions and experiences with others. The beauty is that we can always learn about love. We can shed bad thoughts and learn new behaviors, even if we have been hurt before by people who were suppose to love us forever, no matter what.
There are many different types of love
We can find love in all kinds of places. Love from God, love in friendship, love between parent and a child, love between siblings, and of course, romantic love.  
Even though we are taught love, we then have to go out and live love, and that is hard. Sometimes, we end up learning what love is not, in order to learn what love is. The more experiences we have, the more we learn about what love feels and looks like, and that is part of life's journey.
So as Valentine's Day approaches, if you are concerned that you have not yet found love again, remember that you already have so much of it around you. When you are ready, when you have swept away all the stuff keeping you from loving and being loved, you will find it, no matter where it comes from, and learn to both value it and hold on to it.
Please follow and like us: